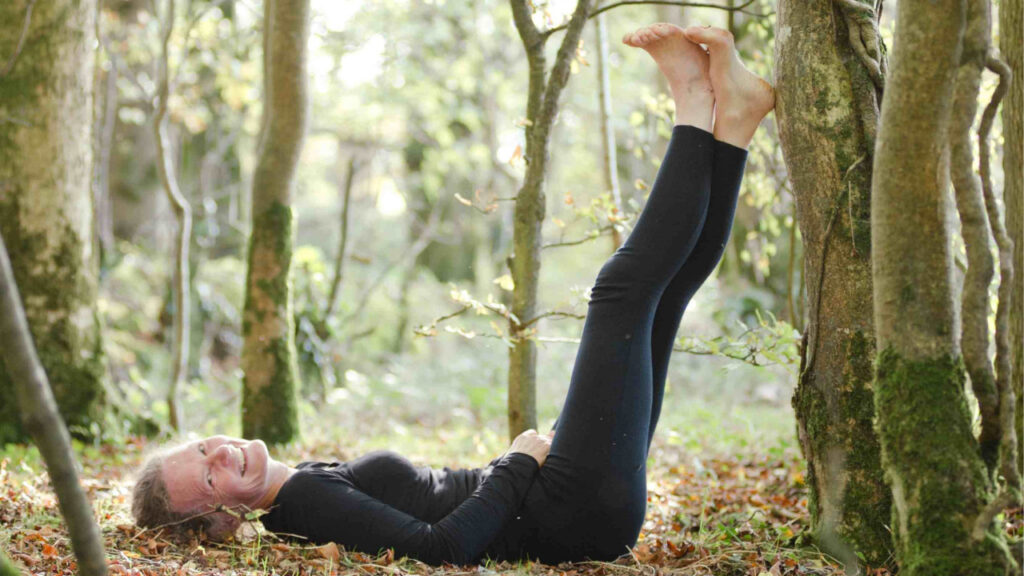 Marella is a seasoned and knowledgeable yoga teacher who is able to help students of all levels improve their practice and deepen their understanding of yoga.
Deeply influenced by the non-dual teachings of Jean Klein and Richard Miller PhD. Joan Ruvinsky and Kathleen Knipp, the texts of Kashmir Shaivism and the iRest© teacher curriculum, Marella  invites students to awaken to their own awareness through the teachings of yoga, meditation and iRest. 
Marella is trained in a variety of approaches to yoga practice, is a 500 hour level teacher, her caring presence is inspiring and  grounding, and her asana practice is  full of alignment instructions, strong work and clarity.
Marella has been fully absorbed in the study and practice of yoga for more than 15 years.
In her free times Marella roams far and wide over the mountains of Northern Ireland with her beloved dogs. During the summer months you will find her on rowing expeditions to remote places around the island of Ireland in a traditional  skin boat called a Curragh. Frequently Asked Questions
Your yoga questions answered
Sign up for my
newsletter...
Get the Latest
Tips & News
Sign up for my monthly newsletter to receive latest news, class information and unique yoga tips!